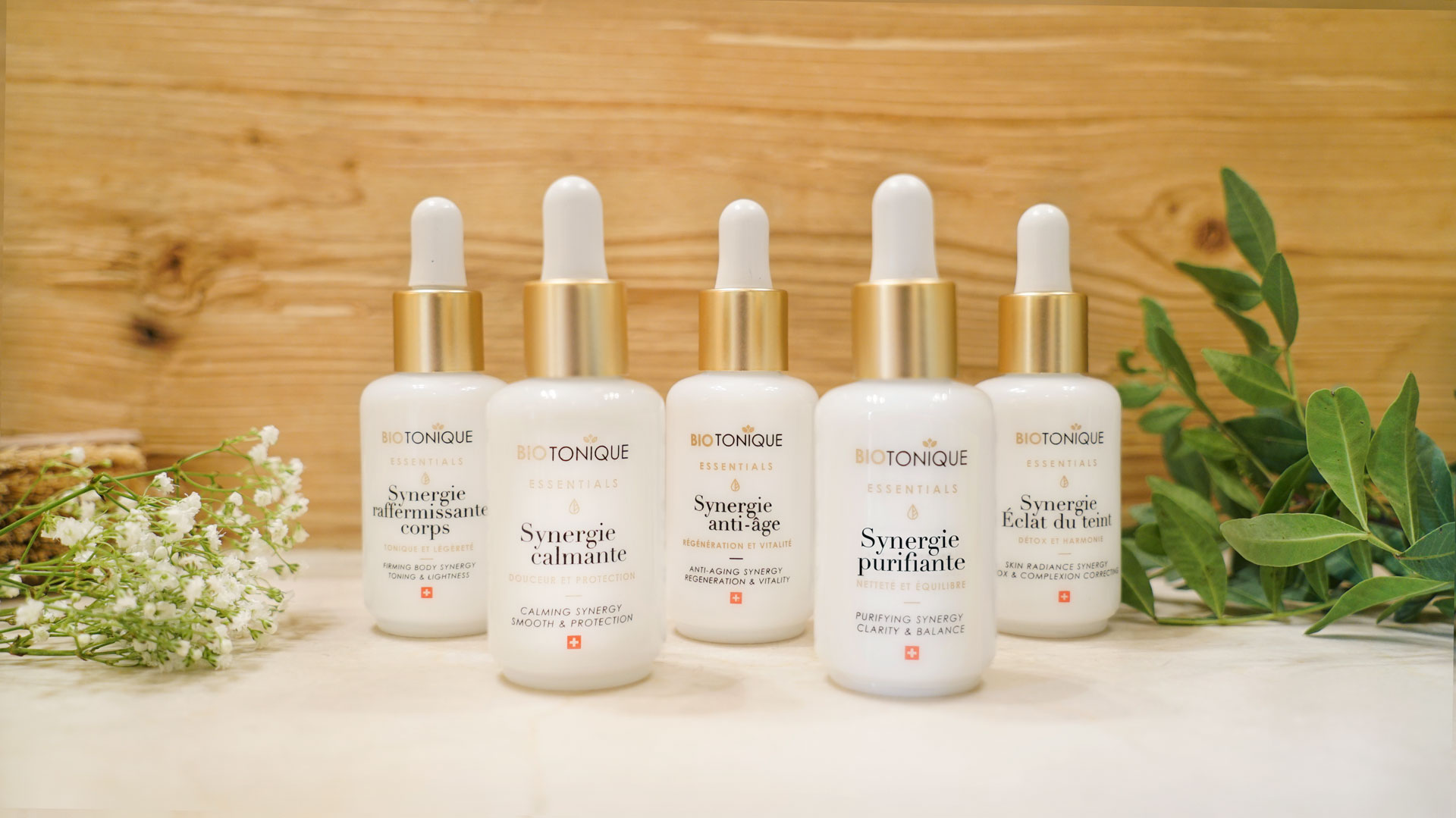 [eltdf_button type="outline" text="Le shop" target="_blank" font_weight="" text_transform="" link="https://shop.biotonique.com/pour-elle/essentials/" margin="0 auto 0 auto" custom_class="inline-block-el"]
At Biotonique, we concentrate natural active ingredients that are effective for the skin, while awakening the senses. With our unique and focused treatments, discover the benefits of a bespoke beauty routine for women and men.
Each formulation was designed according to a specific skin need, the ingredients selected according to their targeted action and the packaging chosen for optimal preservation and preservation of the product over time. The best to take care of you, nothing else.
Dermatologically tested, our products are tolerated by all types of skin, even sensitive skin. That said, we recommend that pregnant women avoid the use of essential oil products throughout pregnancy.
[eltdf_single_image enable_image_shadow="no" image_behavior="custom-link" custom_link_target="_blank" image="7164″ custom_link="https://shop.biotonique.com/produit/synergie-anti-age/"]
[eltdf_single_image enable_image_shadow="no" image_behavior="custom-link" custom_link_target="_blank" image="7166″ custom_link="https://shop.biotonique.com/produit/synergie-calmante/"]
[eltdf_single_image enable_image_shadow="no" image_behavior="custom-link" custom_link_target="_blank" image="7170″ custom_link="https://shop.biotonique.com/produit/synergie-purifiante/"]
[eltdf_single_image enable_image_shadow="no" image_behavior="custom-link" custom_link_target="_blank" image="7168″ custom_link="https://shop.biotonique.com/produit/synergie-eclat-du-teint/"]
[eltdf_single_image enable_image_shadow="no" image_behavior="custom-link" custom_link_target="_blank" image="7172″ custom_link="https://shop.biotonique.com/produit/synergie-raffermissante-corps/"]
[eltdf_single_image enable_image_shadow="no" image_behavior="custom-link" custom_link_target="_blank" image="7174″ custom_link="https://shop.biotonique.com/produit/synergie-vitale/"]