Created in 2014 by Beatrice Delmotte-Fichot and Paul Fichot, Biotonique has since evolved in respect of the family values that its founders want to perpetuate. From her Swiss-German mother, Beatrice received a sensitivity for the environment and eco-consciousness, as well as a very natural approach to beauty, which today guides the challenges that Biotonique sets itself as a brand. Her love of cosmetics has developed over the years and has been confirmed in her former profession as a beauty journalist. From this was born the concept of beauty "inside-out", which is based on an idea rooted in the values Biotonique: Taking care of oneself, inside and outside, so as to respect one's body and needs, must be a simple and natural reflex.
That's why we have developed exclusive formulations, for all skin types, swissmade and based on eco-conscious values. The continuity of our philosophy can be found in our wellness services in our centre of Nyon.
Beatrice Delmotte-Fichot
At Biotonique, we create natural and organic cosmetics based on phytotherapy and aromatherapy, but much more: rooted in eco-conscious values, focused on a dynamic state of mind and dedicated to providing service and quality products, Biotonics evolves in a desire to provide a response to the needs of all types of skins thanks to its swissmade and natural formulations of cosmetic products and its wellness services at the Biotonic center.
Our concept of cosmetic products is based on respect and the conservation of natural beauty. It is therefore essential for us to offer the same respect to our planet and what it brings us.
All our products are between 99,5 and 100% natural, based on efficient organic assets, partly organic and our packaging made from recycled and recyclable materials.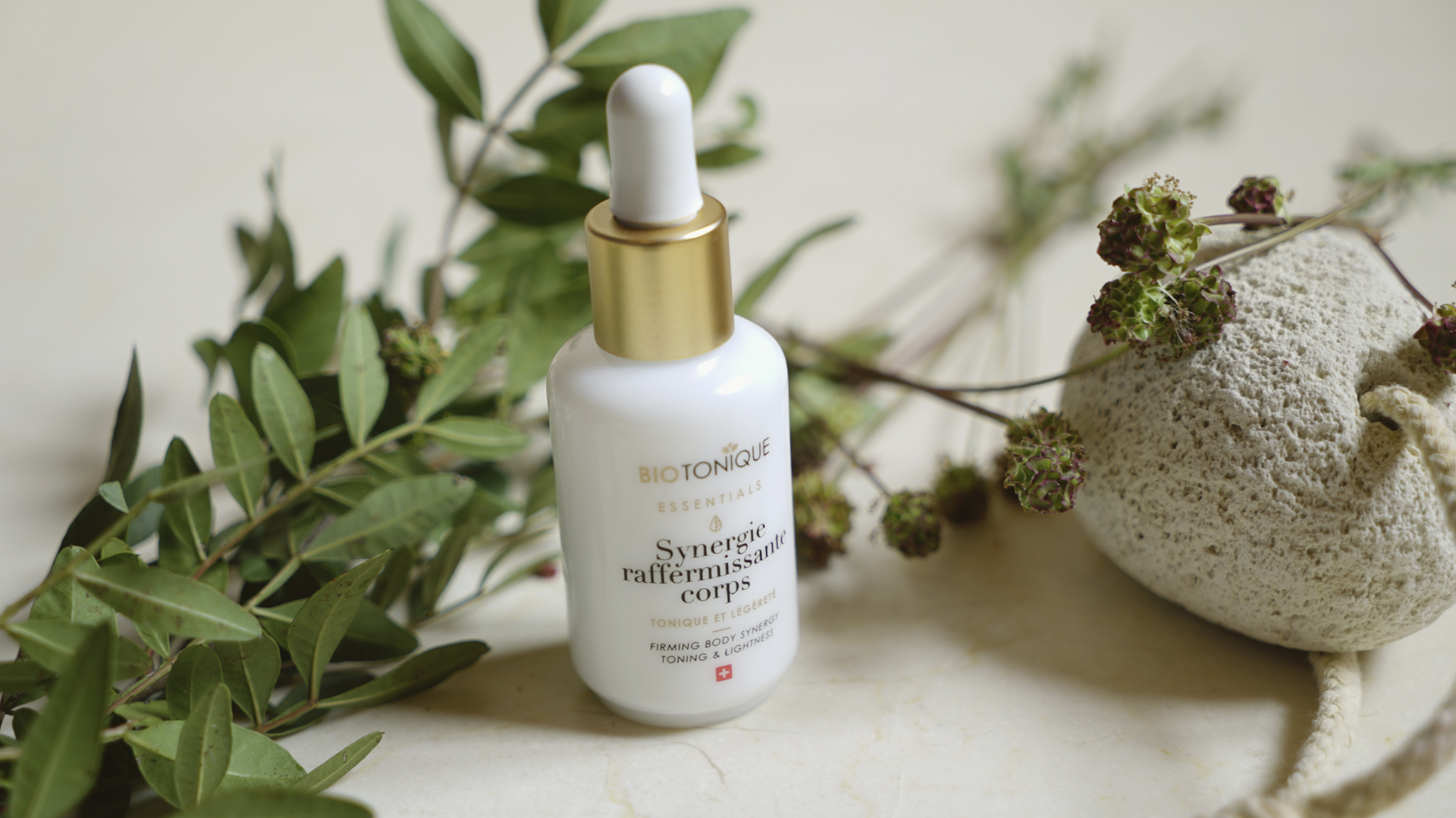 Our science
Sometimes it's about finding the right combinations of assets to increase the natural action of a product tenfold. At Biotonique, each formulation is carefully researched and studied in order to offer a quality care to your skin. Aromatherapy and herbal medicine are two inspirations that have sculpted the Essentials, Fresh and Radiance ranges. But also a science a little simpler and more concrete: the science of life. We simply think that in order to take care of yourself on a daily basis, you don't have to take many roads. Hydration and nutrition are essential keys, the rest is bonus! Our three ranges combine everything you need to have a complete and tailor-made beauty routine, au naturel. In order to respect your skin and its needs, we have developed products that are gentle and suitable for all types of skin, even the most sensitive.
Our first human guinea pigs loved our skincare so much that today we count them among our most loyal customers. Speaking of guinea pigs, know that at Biotonique we will never, NEVER test on our furry friends claw, we love them too much. That's why the PETA logo proudly adorns our packaging, as well as that of Swissmade, because we put a lot of heart into our job and at Biotonique, it is obviously done with a lot of love.